Standard Web Design & Development Services
Everything Your Website Needs
Your website should evolve as your company grows and your marketing needs change. We want to grow with you and make sure your website does more than just look pretty along the way.
Once your new site is complete, we don't just leave you on your own. TCBNS offers you a team of experts that will be there to help manage and maintain your website.  Through our website packages, we offer ongoing support even after the web design process is completed.
Web Hosting
We handle everything from hosting, security, backups, software updates, tech support, and more so you can focus on what's important – your business.
All of your website must-haves all in one place
Your website is one of the most powerful marketing tools you have (if not the most). Whether you need to engage your visitors, increase your conversions, or improve your user experience, we can help you.
We can either schedule an intro call or we can meet "in-person" to get to know you and your project needs.
We have a streamlined and easy process to build a website that impresses your potential clients and converts browsers into customers!
Once all the details are laid out, our designers will get to work on your new site. This stage involves rigorous testing and quality checks.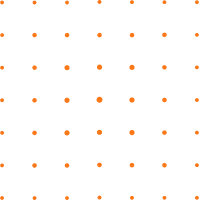 While many sites like to keep things simple, we understand each site will have unique needs and goals. With our custom add ons, you will never feel "locked in" or restricted to what you can add to your website. 
Membership Site
Have a group or organization you want to keep together and communicating? Let us create your community
Multi-language Site
Broaden your possible viewers by giving your site a translation feature
Full E-commerce Site
Have products or services you want to offer? We can build you a sleek online store.
Pop-up/slide-in
Have a sale or promotion you want to highlight during certain time frames? Pop Ups are a greate way to get your viewers attention